Launch Your Tech Career
With The Best Coding Bootcamp!
24/7 & 1:1 ACCESS TO MENTORS.
Launch Your Careers with
Industry Leaders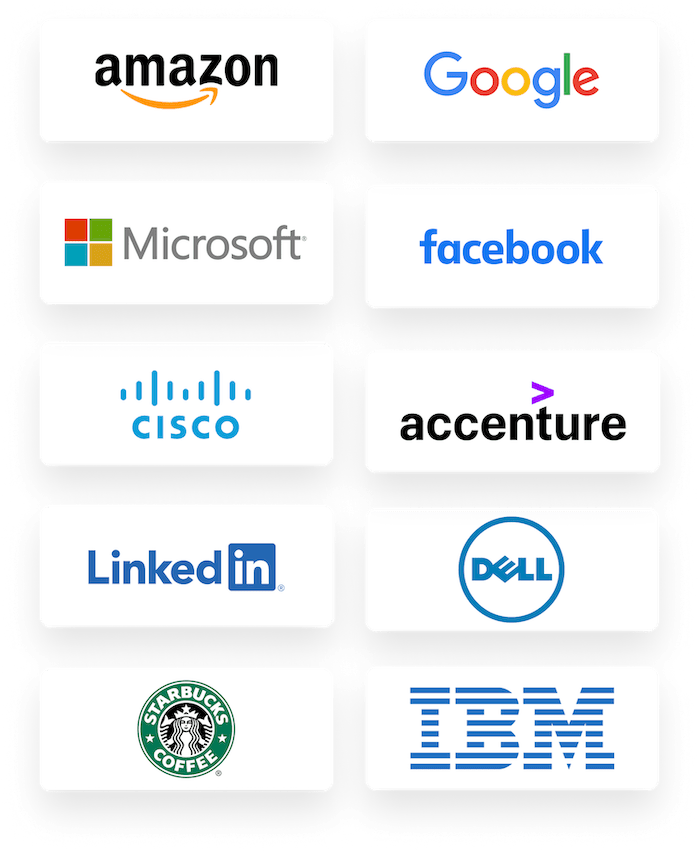 Choose a
High-Growth Career
The Software Development Market is estimated to grow from USD 130.69 billion in 2021 to USD 716.52 billion in 2028 at a CAGR of 27.5%. The Bureau of Labor Statistics projects 409,500 new jobs to be added by that time.
CHECK AVAILABLE SLOTS
Features of TECH I.S. - Flexible and Feasible!
24/7 SUPPORT

We ensure we are there for you round-the-clock. Our coaches are available 24/7 to help you learn and guide you to holistically build your career in the IT industry as a Data Scientist or a Web Programmer.

1-on-1 Learning

At TECH I.S. Programming School, we are focused on providing our learners with 1-on-1 Interactive Sessions, Project-Based-Learning Model, we will ensure that you launch your career successfully and confidently as a Web Developer or a Data Scientist with a focus on personal learning and overall career growth.

FAANG Mentors

Our 1-on-1, Project-Based-Learning Model is supported by world-class, FAANG level mentors/coaches who will help you learn and implement your learnings in an organic manner and launch your career as a full-fledged Web Developer or a Data Scientist with the company of your dreams!
Explore Our Courses
Web Programming

Skills You Acquire

Career Impact

20+

Corporate Partners

$81,832

Average Salary

LEARN MORE

Data Science

Skills You Acquire

Career Impact

20+

Corporate Partners

$98,342

Average Salary

LEARN MORE
Our Curriculum Curators
Alex Nguyen

A software engineer who developed a billing system that exceeds 10 million daily requests at Amazon.

My experience at TECH I.S. has been an extremely rewarding one. The training is very dense, but the exercises are very well structured and the teaching material used is really complete and easy to use. The tutors are there to answer our questions on all the steps in a very stimulating atmosphere!

Barhan Centarak

A data scientist currently in charge of Google Cloud employed in Google US.

I reviewed the TECH I.S. Data Science course curriculum and I can easily say that the course covers all the topics you need to learn to be a successful data scientist in some of the largest tech companies.
Project-Focused Curriculum
Get Job-Ready with Your Own Professional Portfolio
Internally Developed Curriculum
Our outstanding curriculum, created and updated by industry experts and curated by top tech authorities, guarantees that you gain the skills that companies want.
Experience Smooth Learning
Connect with instructors online anytime to clear doubts, 24/7, receive instant feedback and assistance on projects, daily cohort meetings with your peers, and receive industry-required updates.
Exclusive access to Job Support features
Get yourself job-ready with top-notch career support from experienced trainers and a strong network in the tech industry throughout the US.
Advance Your Profession with High Paying Skills For Your Future
Programming

Every business is reliant on coding today, not only the technology sector. With the growing demand, coding has become an extremely useful skill to possess.

Critical Thinking

Being self-directed and self-disciplined to be able to think for oneself in a realistic and meaningful way.

Adaptability

To thrive in any situation, practicing adaptability ​​allows one to expand their capacity to handle change, no matter how serious it might be.

Communication Skills

Good communication skills are essential to allow others and yourself to understand information more accurately and quickly.

Initiative and Drive

Having the initiative and drive to compete will be an important element in navigating certain aspects of life, especially when it comes to career and education opportunities.

Problem-Solving

Companies want to know if their employees are solving problems with witty and effective solutions. Get ready to be spontaneous when a sudden crisis occurs at work.
Our
Alumni's

Incredible Journey
CINTA MARIYA

Advanced Application Engineering Senior AnalystAccenture

TECH I.S. is an amazing boot camp if you want to break into the IT sector! I really enjoyed my learning experience with them because of the flexibility, project-based learning, curriculum plan, info-videos, working on real industry datasets, and great job support experts! TECH I.S. helped me become a Data Scientist!

JOSE AMAYA

Data ScientistDELL

Software Engineer/ Chemical Engineer: I graduated from TECH I.S. and right now, I am working for Dell Technologies as an AI/ML Engineer. TECH I.S. stood out amongst other coding boot camps with 24/7 support, amazing tutors, easy payment options, job support, and teaching core concepts! TECH I.S. is a great alternative to college!

Mai Elhadad

Clinical Resolution AnalystHTC Global services

I have always felt a sense of community at TECH I.S. They provide us with a clear map to ensure the transition period is easy and not a stressful one, and they really implement their "Make learning fun" philosophy. I'm confident and excited about my future! I highly recommend TECH I.S. to everyone.

Heena Rajpal

Full Stack DeveloperAntra

I tried learning to code on my own, but faced too many dead ends. But with 24/7 support from TECH I.S., cohorts, curriculum etc., they provided the right support. Great bootcamp with great payment options too! Anyone who wants to learn coding, fast, it's right here! TECH I.S., you propelled my career and delivered your promise.

Darris George

Software engineerRevature

I love working with such friendly tutors who genuinely root for my success. For me, it's a game-changer to have the opportunity to work with a diverse set of tutors because I feel it prepares me for a similar experience in the future… Overall, I am having the most formative learning experiences I have ever had in my life!
Eligibility
Web Development

Eligibility

High School Diploma Holders
Pre-University Graduates
Bachelor's Degree Graduates
Master's Degree

STEM Background
Bachelor's Degree
Master's Degree

Book a Free Counselling session

Got Questions? Get them answered right away!

Wondering which course suits you best?
Not sure if programming is for you?
Interested in a tech career but not sure where to start?

Don't worry; we've got you covered!
Contact our Academic Counsellor today and get all your queries answered!

CHECK AVAILABLE SLOTS

FAQ

Where is TECH I.S. located?

TECH I.S. is located in Ohio. However, all of our classes take place entirely online. So you can take your classes from anywhere.

Is the interview session free?

The interview session is FREE!

I don't have a Bachelor's or Master's Degree. Can I still apply?

Yes, You can apply for a Web Development course as a high school graduate.

I work during the daytime, so will it be possible to attend sessions during my free time?

Yes, you can access our curriculum and mentors 24/7.

What do I need to prepare for the course?

You will need a laptop and wi-fi connection.

What computer specs do I need to have?

Minimum
1.6Ghz Processor
4 GB RAM
120 GB Hard Drive
WebCam
Microphone

Will TECH I.S. help me get a job?

We have an entire team dedicated to career development, and they will help you prepare your resume, and portfolio, conduct mock interviews with feedback


CHECK AVAILABLE SLOTS